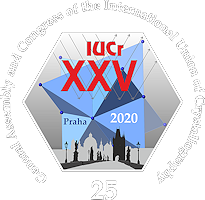 August 14 - 22, 2021 | Prague, Czech Republic
Conference Agenda
Overview and details of the sessions of this conference. Please select a date or location to show only sessions at that day or location. Please select a single session for detailed view (with abstracts and downloads if available).
Please note that all times are shown in the time zone of the conference. The current conference time is: 5th Dec 2023, 05:29:36pm CET
Session
SMS-6: Spectroscopy applied to electrochemistry: operando studies
Time:

Friday, 20/Aug/2021:

2:45pm - 3:50pm


Session Chair: Jasper Rikkert Plaisier
Session Chair: Dibyendu Bhattacharyya

Location: Club C



50 1st floor
Invited: Moniek Tromp (The Netherlands), Mahalingam Balasubramanian (USA)
Session Abstract
Ideally, dynamic processes ruling electrochemical energy storage are studied under operating conditions. In addition, research into new high-performance electrode materials requires a better understanding of the electrochemical reaction mechanisms that take place during the charge/discharge processes. Operando experiments are expected to provide a realistic representation of the reaction behavior found under normal operating conditions. The aim of this MS is to show the applications of spectroscopic methods in operando conditions for the best design of materials for energy storage materials.
Introduction
Presentations
2:45pm - 2:50pm
Introduction to session
---
---
3:20pm - 3:50pm
Operando diagnostics of cathode materials based on novel sodium iron titanites
1Smart Materials Research Institute, Southern Federal University, Rostov-on-Don, Russian Federation; 2Department of Chemistry, Southern Federal University, Rostov-on-Don, Russian Federation