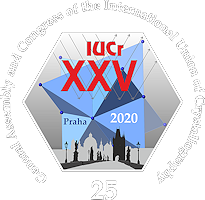 August 14 - 22, 2021 | Prague, Czech Republic
Conference Agenda
Overview and details of the sessions of this conference. Please select a date or location to show only sessions at that day or location. Please select a single session for detailed view (with abstracts and downloads if available).
Please note that all times are shown in the time zone of the conference. The current conference time is: 26th Sept 2023, 11:13:51am CEST
Session
MS-58: Ultra-high resolution macromolecular crystallography and quantum biocrystallography
Time:

Thursday, 19/Aug/2021:

10:20am - 12:45pm


Session Chair: Christian Jelsch
Session Chair: Alexander Wlodawer

Location: Club A



170 1st floor
Invited: Paulina Dominiak (Poland), Maciej Kubicki (Poland)
Session Abstract
Advances in ultra high resolution crystallography focussing on both methods for data collection, data processing, data reduction and the kinds of information gained from such high resolution structures. Raw diffraction data availability, led by SR facilities such as ESRF, would stimulate the possibilities of ultra high resolution data processing at even higher resolution taking studies into the charge density regime.
For all abstracts of the session as prepared for Acta Crystallographica see PDF in Introduction, or individual abstracts below.
Introduction
Presentations
---
---
---
---
---